Warm hospitality, culinary delights, beautiful customs and Franconian contentment…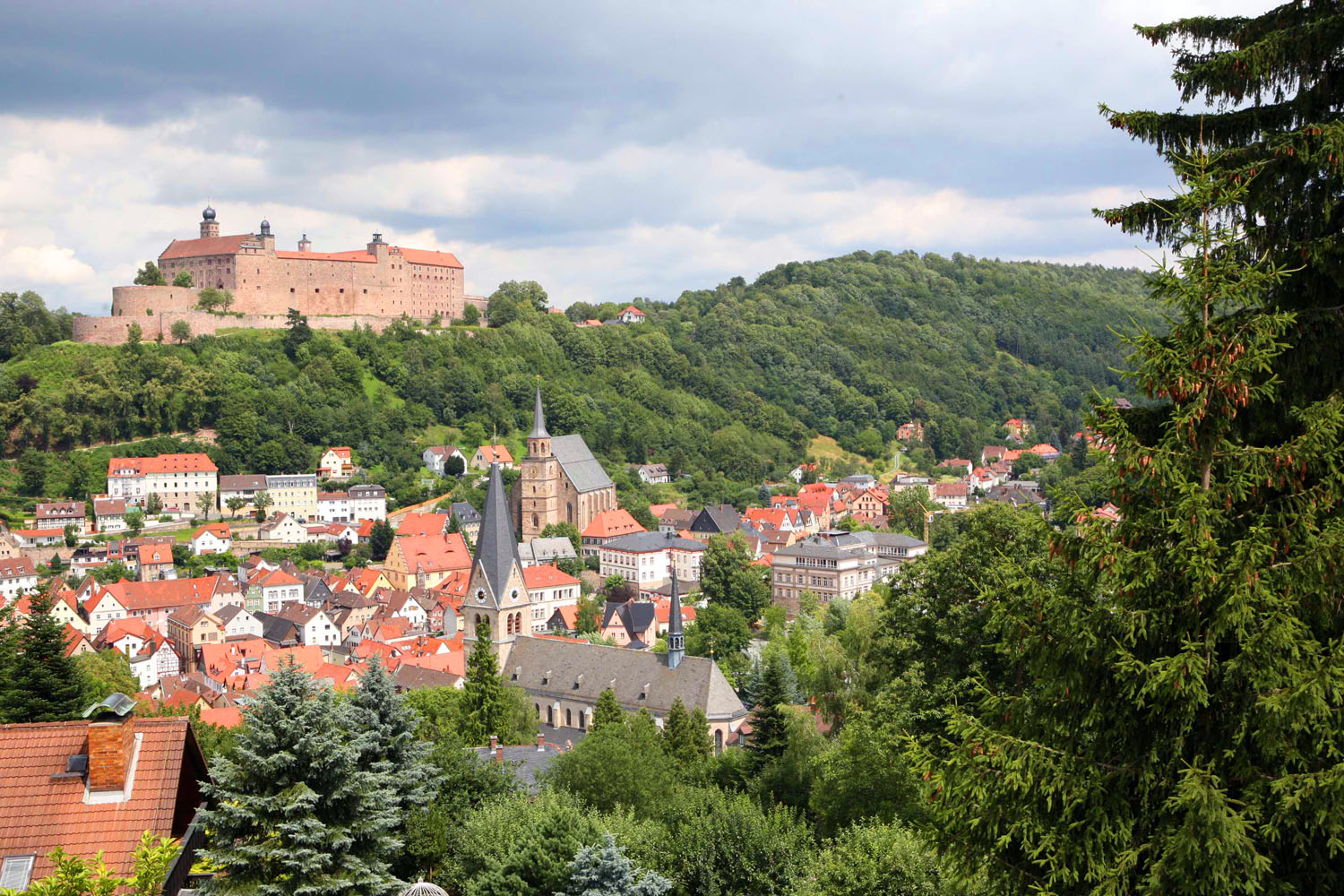 Experience warm hospitality in Hotel Kronprinz in Kulmbach. Situated in the heart of the old city, at the foot of Plassenburg Castle, it is an ideal starting point for numerous activities in idyllic surroundings.
Awarded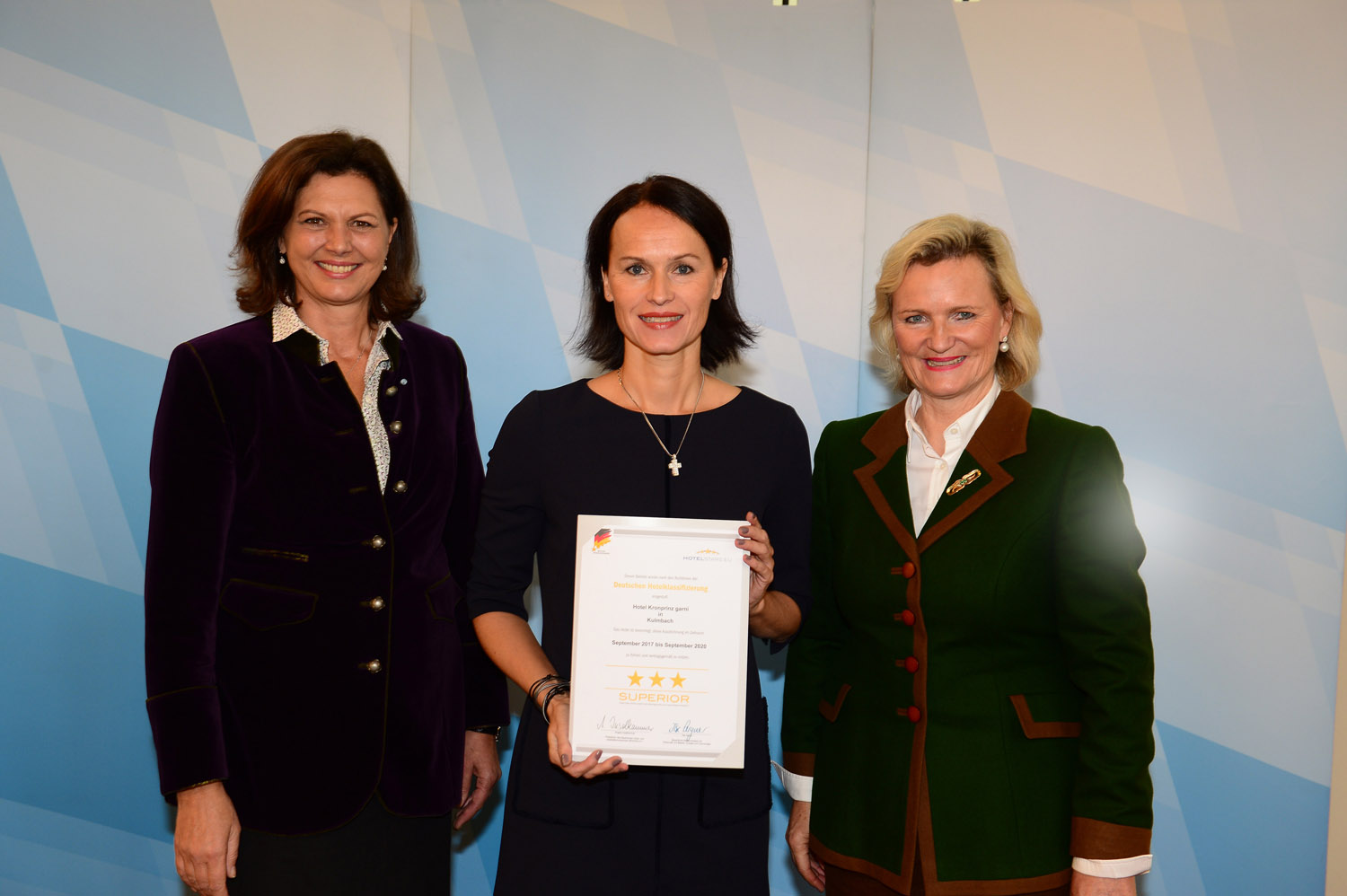 In October 2017 Hotel Kronprinz received the hotel classification 3 stars superior again. "The hotel deserves this awayrd as it is well managed, very clean and offers high standard and top quality", the classification team confirmed. Bavaria's tourism minister Ilse Aigner congratulated hotel owner on this outstanding accomplishment at a ceremony in the ministry of economics. She and Angela Inselkammer, the Bavarian president of the German Hotel & Catering Association, presented the certificate with a three-year validity.
A blend of tradition and modern age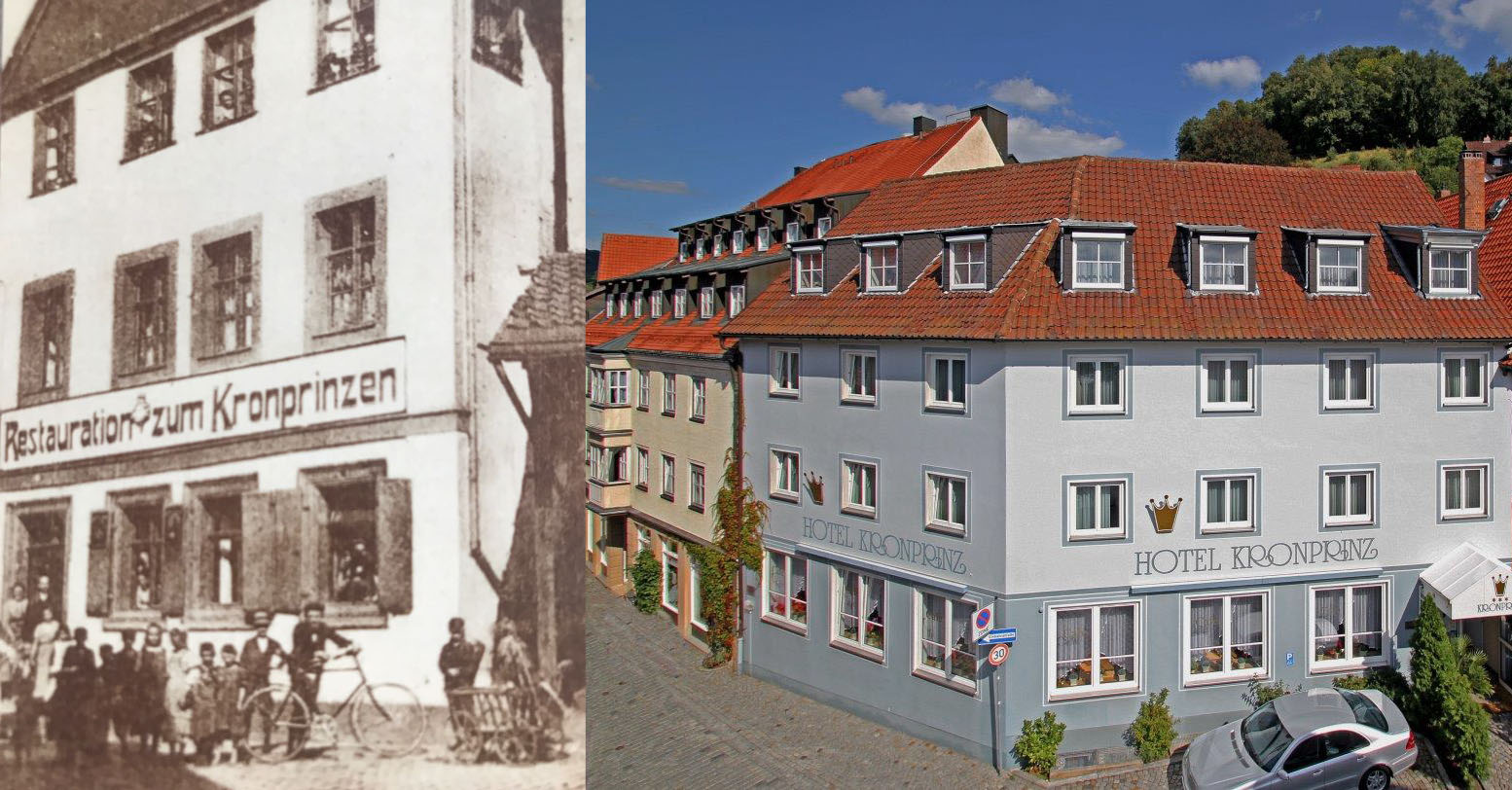 Already in 1880 guests were welcomed in Fischergasse 6 in Kulmbach. The brewer Karl Angermann ran the "Restauration Kronprinz", obviously named after crown prince of the German Reich and future Emperor Friedrich who visited Kulmbach in 1873. Owners changed several times and the hotel was rebuilt in 1963. 1989 family Reimann thoroughly renovated the building and continuing modernisation measures keep Hotel Kronprinz a place with feel-good factor and pleasant contact.