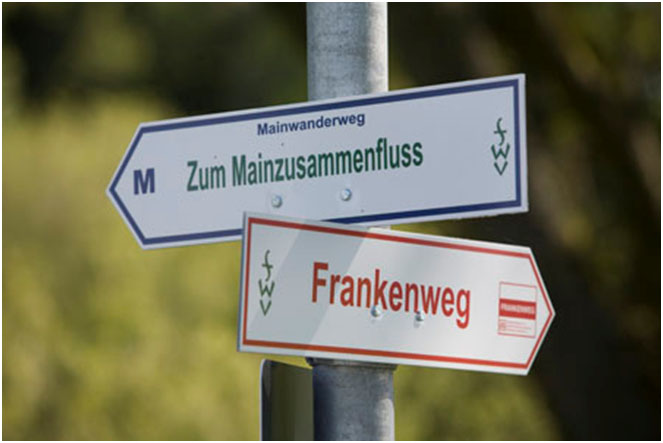 Framed by the foothills of the Franconian Forest, Fichtel Mountains and the Franconian Switzerland, the southern area of the district of Kulmbach offers a scenical and geological variety of hiking trails meeting all tastes.
Around the confluence of the Red and White Main near Steinenhausen you can find numerous attractive waymarked hiking routes.
The local groups of the Franconian Forest association and the Fichtel Mountains association look after the main hiking trails. Furthermore, they discovered and marked a big number of attractive circular routes.
After a balanced breakfast at Hotel Kronprinz, we recommend, among others, the following tours:
| | |
| --- | --- |
| Tours | Distance ~ Duration |
|   |   |
| | 33 km ~ 8,5 Std. |
| | 12 km ~ 3 Std. |
| | 12 km ~ 3 Std. |
| | 14 km ~ 3,5 Std. |
| | 14 km ~ 3,5 Std. |
| | 11 km ~ 3 Std. |
| | 26 km ~ 6,5 Std. |
| | 4 km ~ 1 Std. |
| | 19 km ~ 5 Std. |
| | 27 km ~ 7 Std. |
| | 24 km ~ 6 Std. |
| | 19 km ~ 5 Std. |